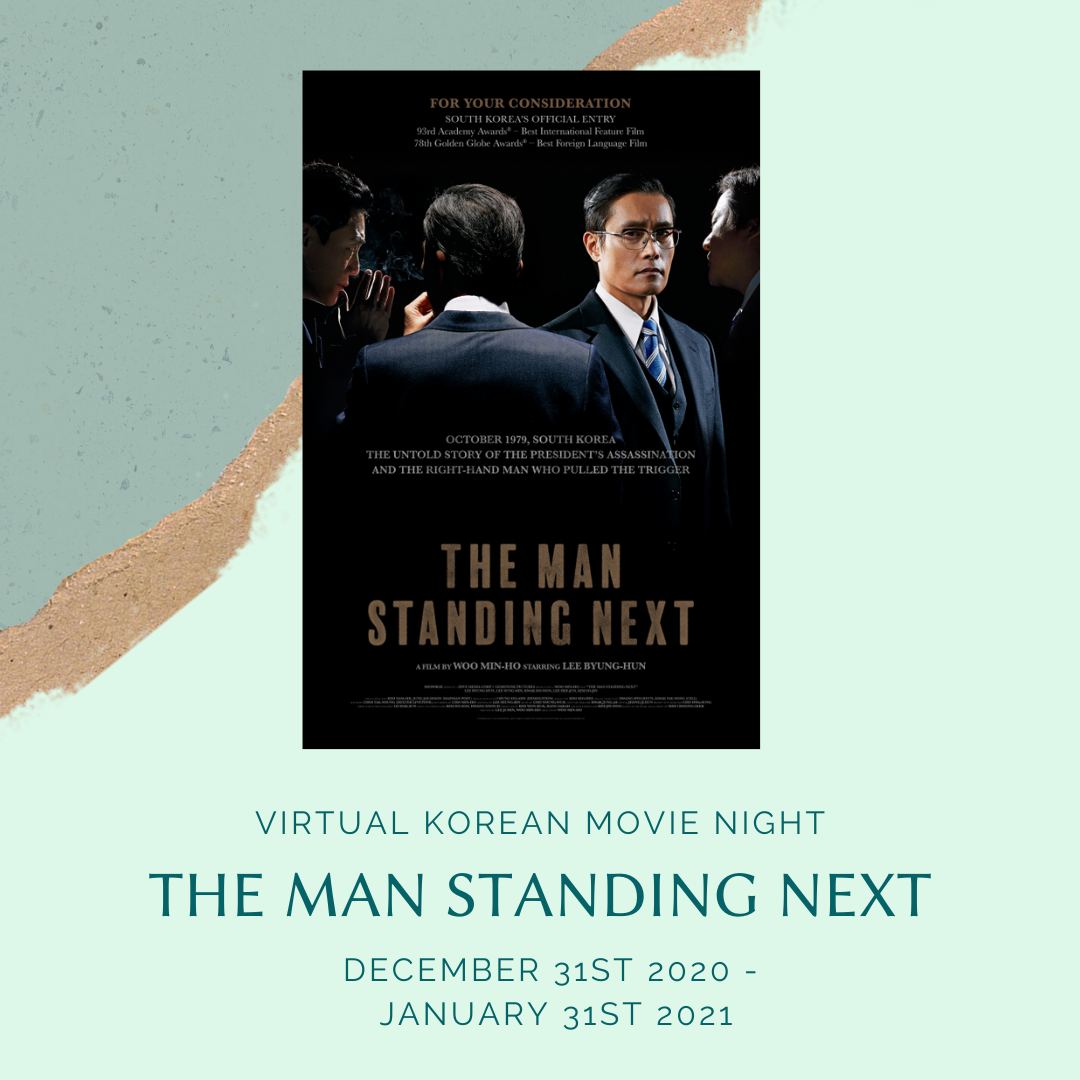 Virtual Korean Movie Night : The Man Standing Next
Cinema
Thursday, December 31, 2020
Director: Woo Min-ho
Cast: Lee Byung-hun, Kim So-jin, Lee Hee Joon, Kwak Do-won
Genre: Drama, History, Thriller (PG-13)

Synopsis: In the 1970s, Korea is under the absolute control of President Park who controls the KCIA, the organization with an edge over any branch of government. The director of the KCIA, Kim Gyu-pyeong, is nearly the second-in-command, but faces rivalry from the president's security chief. In the midst of a reign of fear, a former KCIA director, Park Yong-gak, who knows all about the government's obscure and illegal operations, goes into exile, and testifies in front of the U.S. Congress, opening the floodgates to the investigation of Koreagate. As tension escalates, stifling political maneuvers by those desiring power collide explosively.