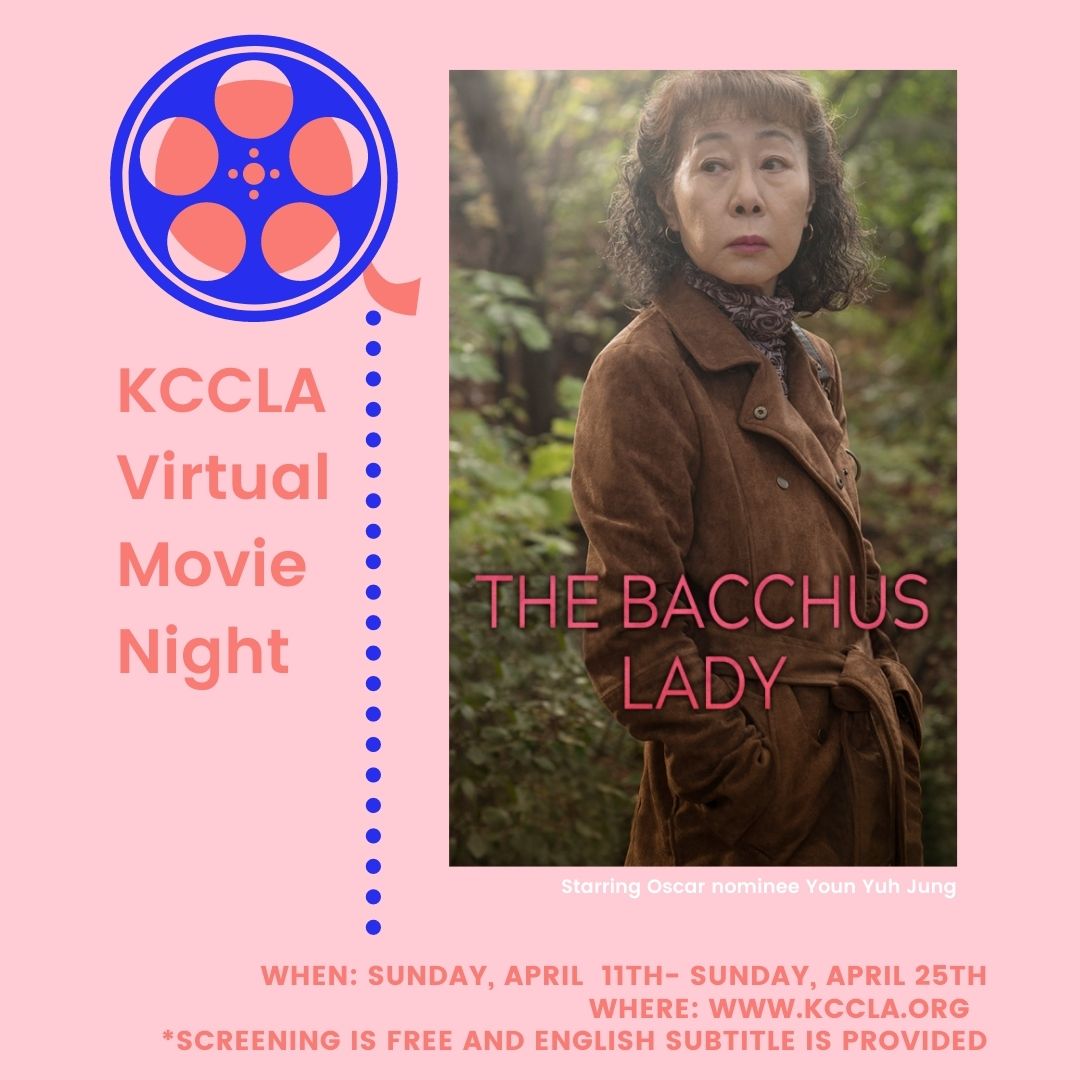 Virtual Korean Movie Night "The Bacchus Lady"
Cinema
Sunday, April 11, 2021
Director: E J-yong
Cast: Youn Yuh-jung, Yoon Kye-Sang, Jeon Moo-song, Kim Hye-yoon
Genre: Drama (R-rated)

Synopsis: So-Young (Youn Yuh-Jung) is 65 years old. She supports herself by working as a prostitute for older men. She becomes popular among the elderly men through word-of-mouth. She enjoys peaceful days with her neighbors like her transgender landlady Ti-Na, poor figurine artist Do-Hoon, kopino boy Min-Ho and others. One day, her former regular client Song asks her to kill him. She becomes conflicted with guilt and sympathy, but she lets him die. Since then, others ask her to kill them.