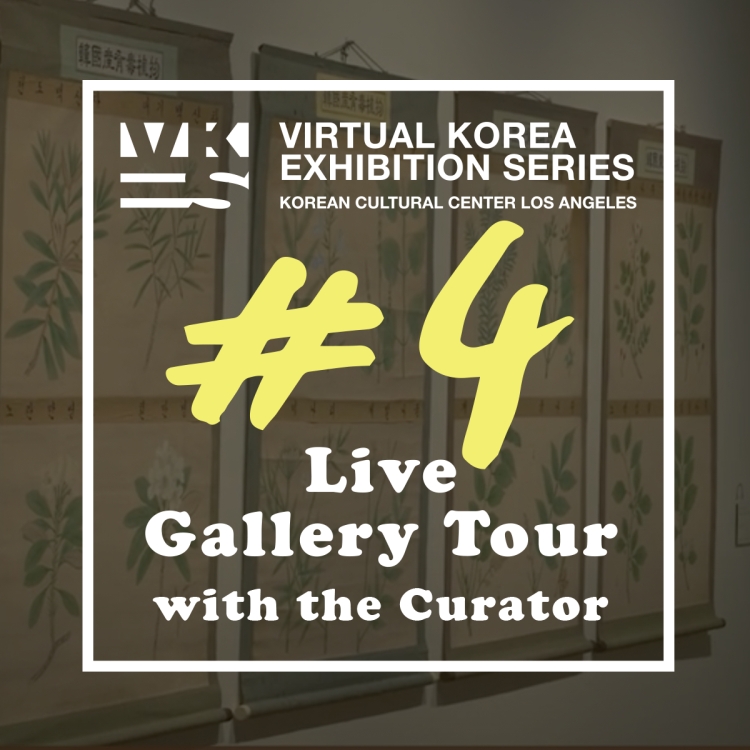 Live Gallery Tour with Curator 4
Exhibition
Wednesday, April 22, 2020
When Brushes Are Abandoned

We hope you've been enjoying the [Virtual Korea-Exhibition Series] so far.

Today, Korean Cultural Center, Los Angeles(KCCLA/Director Wijin Park) is presenting our fourth video "Live Gallery Tour with a Curator < Rediscoery of Korean Modern Artists 1: When Brushes are Abandoned > by the National Museum of Modern and Contemporary Art, Korea (MMCA) from MMCA's Youtube channel.

Rediscovery of Korean Modern Artists is an exhibition series organized to reconstruct a major foundation of Korean art by rediscovering and spotlighting modern artists who have been under-evaluated in Korean art history. This exhibition is the first of the series, featuring works by six artists: ink color painters Jung Chanyoung (1906-1988) and Baik Yoonmoon (1906-1979), defector artists to North Korea Chung Chong-yuo (1914-1984) and Lim Gunhong (1912-1979), and pioneers of Korean contemporary art Lee Kyusang (1918-1967) and Chung Kyu (1923-1971).

The six artists featured in "When Brushes Are Abandoned" have produced significant series of works through the turbulent times marked by the Japanese colonial rule, liberation, the Korean War, and the post-war restoration period. The exhibition title reflects on the chaotic state of the times in which many artists gave up or were forced to give up art, and calls attention to the array of incomplete works remaining as testimonies. This exhibition looks back at the tempestuous times stained with prejudice against women painters, misunderstandings about ink color painting, confrontations of political ideologies, and the lack of understanding of plural art practice that caused artists to put down their brushes.

This < Virtual Korea-Exhibition Series #4> video is about 53 minutes long, Live Gallery Tour with Curator, Yejin Kim from MMCA.

We hope that you can explore the important traces in Korean modern art history through this video!