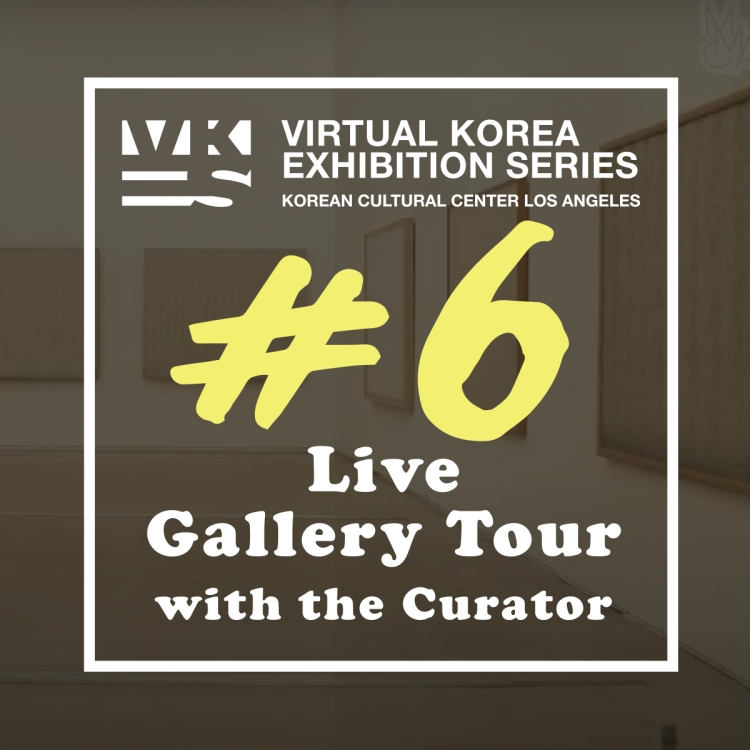 Live Gallery Tour with Curator 6
Exhibition
Wednesday, April 29, 2020
Park Seo-Bo: The Untiring Endeavorer

Korean Cultural Center, Los Angeles (KCCLA/Director Wijin Park) presents its 6th video Live Gallery Tour with a Curator "Park Seo-Bo: The Untiring Endeavorer" by the National Museum of Modern and Contemporary Art, Korea (MMCA) from MMCA's Youtube channel.

A pioneering figure in Korean abstract art, Park Seo-Bo (b. 1931) has established an artistic world all his own through his ecriture series, while devoting his life to cultivating Korean contemporary art and sharing it with audiences at home and overseas as a critic, administrator, and educator.

After challenging the artistic establishment with a 1956 declaration of the anti-Kukjon, National Art Exhibition (Kukjon), Park Seo-Bo presented the 1957 work Painting No. 1, which has led to him being viewed as Korea's first informel artist. From there, he embarked on an exploration of the relationship and meaning of material and abstraction. Through his Primordialis and Hereditarius periods and his full-scale pursuit of an ecriture (E with accent) approach since the 1970s, he has guided the development of Korean abstract art, a field where he continues playing a central role to this day.

This exhibition is a large-scale retrospective surveying Park Seo-Bo's life and artistic world, which have been driving forces for trends in Korean contemporary art. The exhibition title Park Seo-Bo: The Untiring Endeavorer refers to a career of over 70 years in painting as someone who has endeavored to use ecriture (E with accent) to pursue the ultimate goal of art to heal the anguish and suffering of modern individuals.

This Virtual Korea-Exhibition Series #6 video is about 40 minutes long, Live Gallery Tour with Curator from MMCA.

We hope that you can explore the creativity of Park Seo-Bo's work as an artist employing his own unique methods to interpret the spirit and artistic language inherent to Korean art, but also to gain a three-dimensional perspective on his stature within the currents of Korean contemporary art and examine its significance within art history!