Special Exhibition: Beyond the Light of East and West
- Exhibition Title: Beyond the Light of East and West
- Date: April 1st(Thu) - April 30th(Fri), 2021
- Location: KCCLA Art Gallery (2nd Floor) / 5505 Wilshire Blvd. Los Angeles, CA 90036
- Artists: Ha Chong-hyun, Kim Hyung-dae, Yun Hyong-keun, Larry Bell, Helen Pashgian and Laddie John Dill
- Guest Curator: Hoojung Lee
- Presenter: Korean Cultural Center Los Angeles
- More information: Tammy Cho at 323-936-3014
The Korean Cultural Center Los Angeles is pleased to present the special exhibition 'Beyond the Light of East and West' in conjunction with the 40th anniversary of the KCCLA, which will take place from April 1st to April 30th, 2021 at the Korean Cultural Center Art Gallery, located at 5505 Wilshire Blvd. Los Angeles, CA 90036.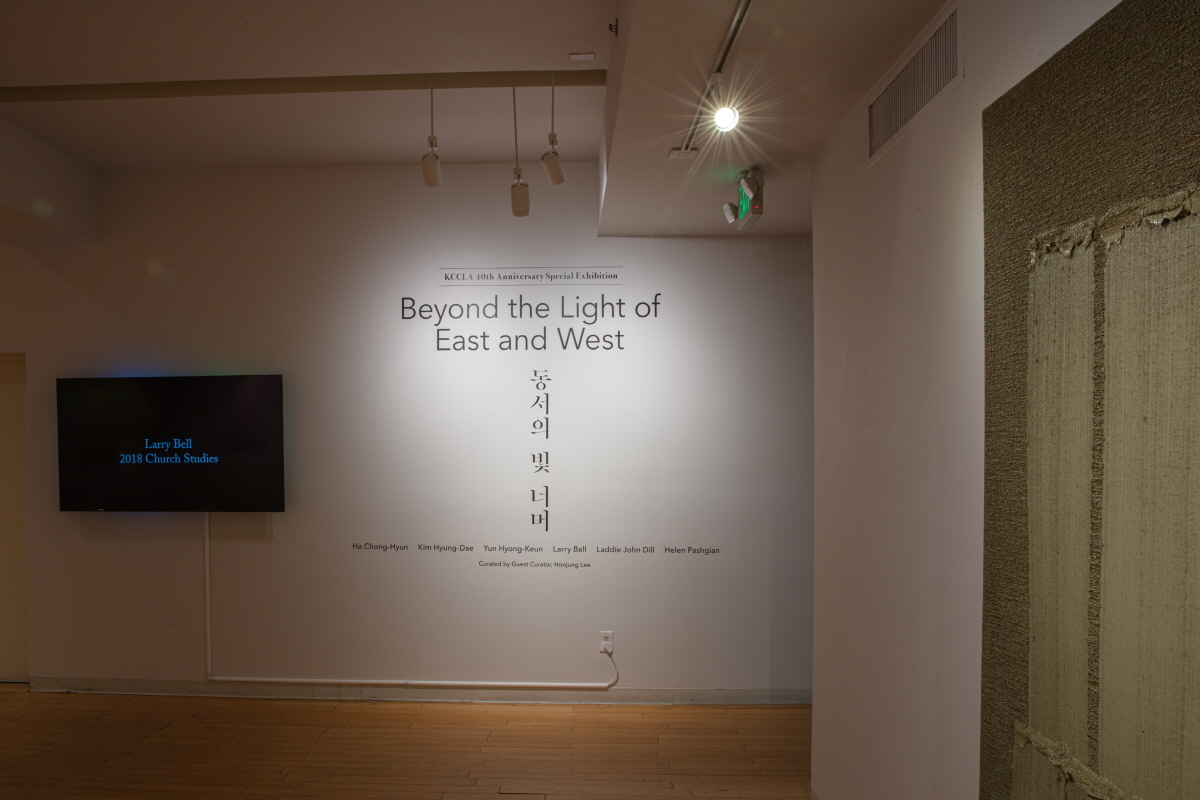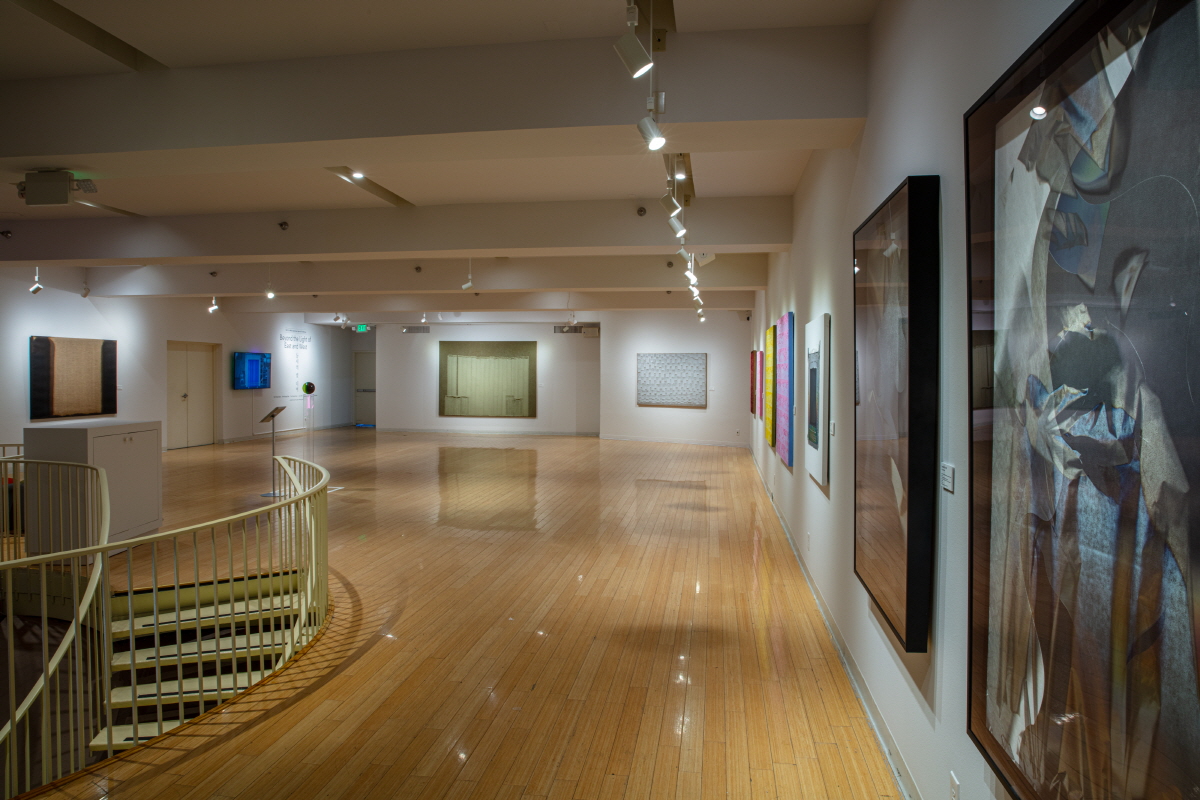 Beyond the Light of East and West is an imperative survey exploring the meaningful connections that highlight distinctive aesthetics and perspectives explored by the most innovative artists of Korea and Los Angeles during the 1960s - 1970s.
This exhibition is composed of over 20 works of art including paintings, sculptures and site-specific installation that dates from the 1960s to the present. It features three Korean artists including Ha Chong-hyun, Yun Hyong-keun and Kim Hyung-dae and three Los Angeles-based artists including Larry Bell, Helen Pashgian and Laddie John Dill.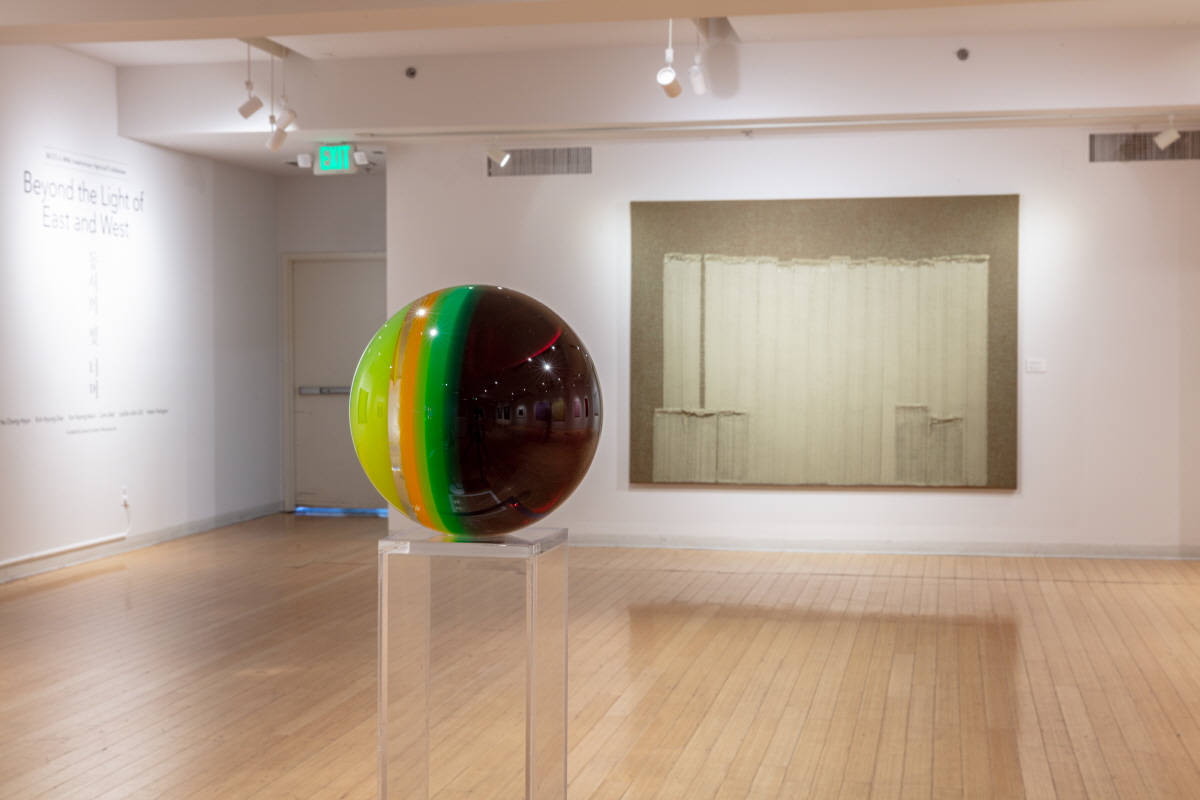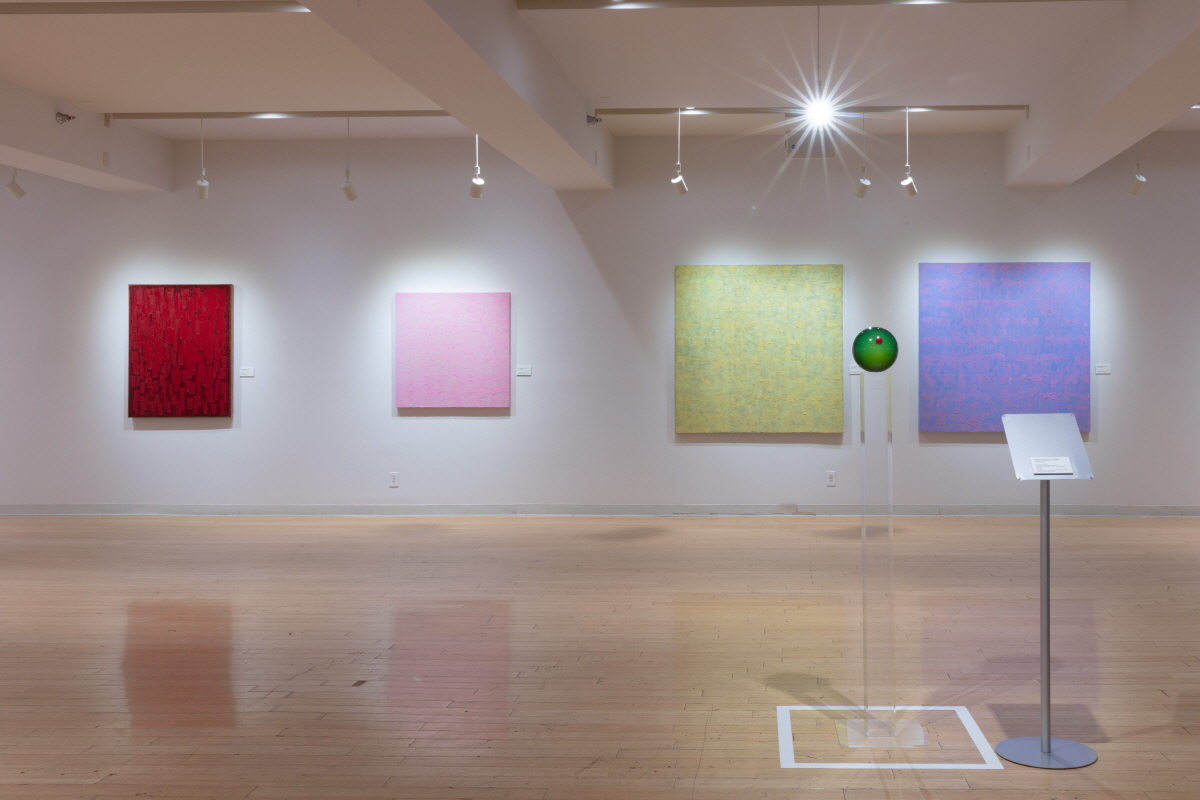 The main focus of this exhibition is to investigate the featured artists who engaged using profound minimalistic concepts, in conjunction with the void, as notions of Eastern philosophy and spirituality through "Light". In addition, the exhibition reflects on their distinctive ideas and practices while examining the similarities and differences between the links of the artists between the East and West.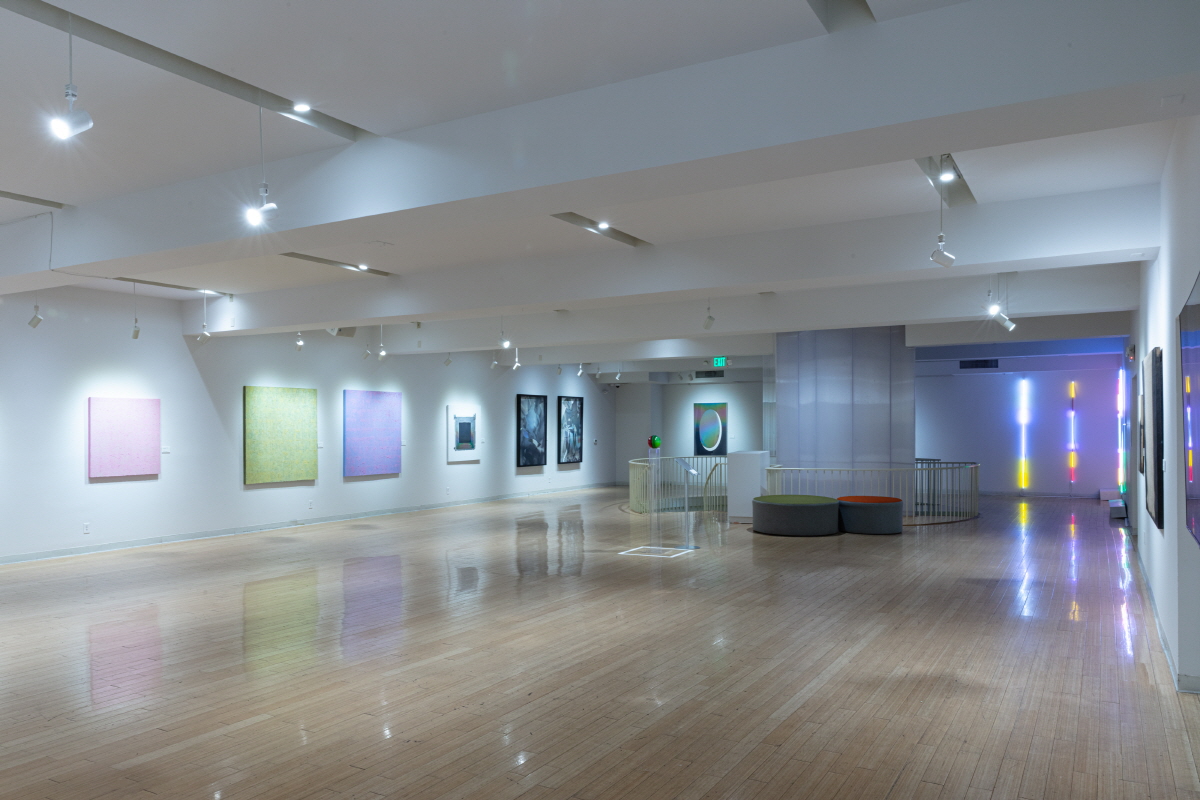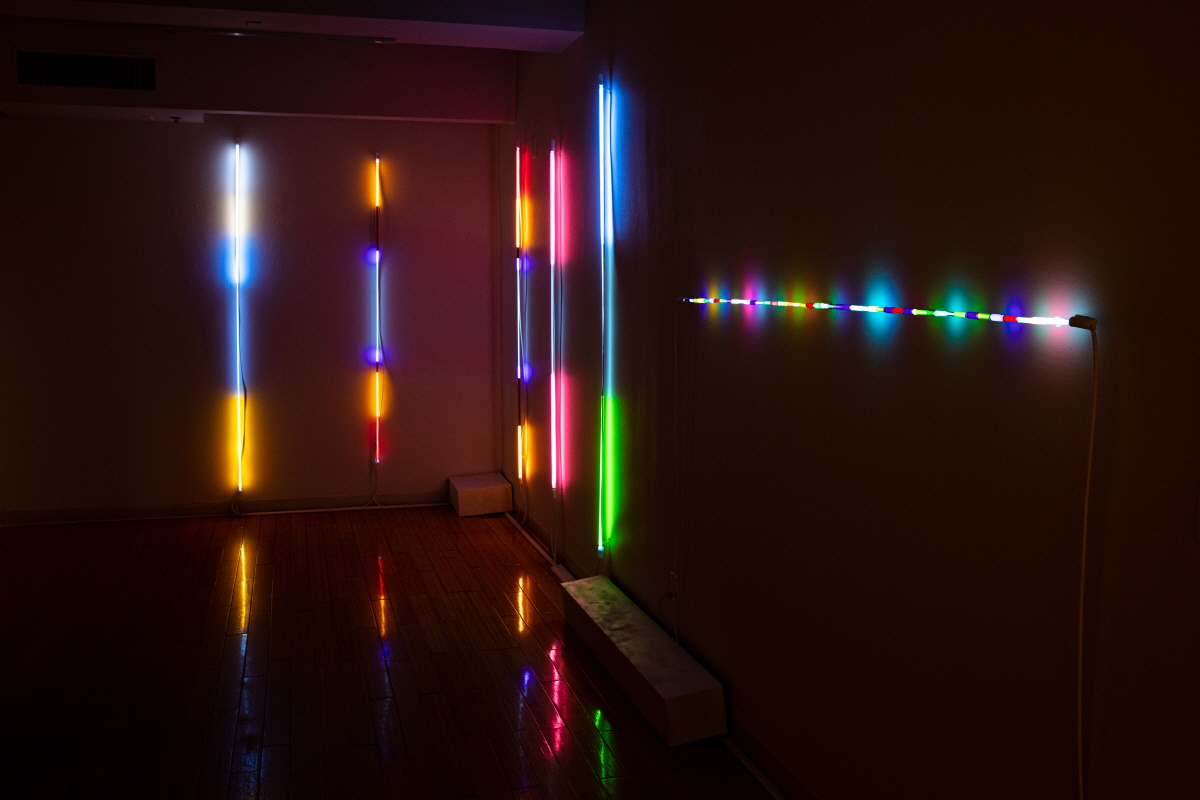 After a long time of mandated closure due to the COVID-19 pandemic, KCCLA will reopen its 2nd floor Art gallery to the public on April 1, 2021, following the guidelines provided by L.A. County.
To provide a safe environment for visitors and staff, KCCLA has implemented new health and safety protocols and procedures in accordance with the guidelines provided by the L.A. County Department of Public Health.
For the safety of all, KCCLA has adhered to social distancing by limiting the number of people entering each viewing hour through an online advance reservation system, and pre-safety procedures such as taking temperature and kindly asking guests to put on face masks during their visit.
KCCLA will provide online contents such as 'Virtual Gallery' and 'Online Curator Talk' through our website & YouTube channel for the KCCLA audience who are still reluctant to visit. Guests can conveniently enjoy our programs through numerous online platforms such as the KCCLA official website, YouTube, Facebook, and Instagram.
Images: ⓒ Ha Chong-hyun, Courtesy of the artist and Blum & Poe, Los Angeles/New York/Tokyo; ⓒ Yun Seong-ryeol, Courtesy of the Estate of Yun Hyong-keun and Blum & Poe, Los Angeles/New York/Tokyo; Courtesy the artist and Art All Ways; ⓒ Larry Bell, Courtesy the artist and Hauser & Wirth; Collection of Joan and Jack Quinn, Beverly Hills; ⓒ Laddie John Dill, Courtesy the artist; ⓒ Helen Pashgian, Courtesy the artist and Lehmann Maupin, New York, Hong Kong, Seoul and London; Courtesy the collection of Peter and Stephanie Blake