Korean Culture Day
Workshop@KCCLA: Hanbok Pouch Making Workshop
-Title: Hanbok Pouch Making Workshop
-Date: Wednesday, February 23, 2022 at 4PM - 5PM (PST)
-Place: Online event
-Presenter: Korean Cultural Center Los Angeles, Korea Craft & Design Foundation
-Register: Click here to Register
-More information: Tammy Cho, at 323-936-3014 or tammy@kccla.org
Korean Cultural Center, Los Angeles (KCCLA) is hosting a FREE Hanbok Pouch-Making workshop on Wednesday, February 23rd at 4:00 PM!
This FREE workshop will teach participants how to make a hanbok pouch (Gwijumeoni 귀주머니).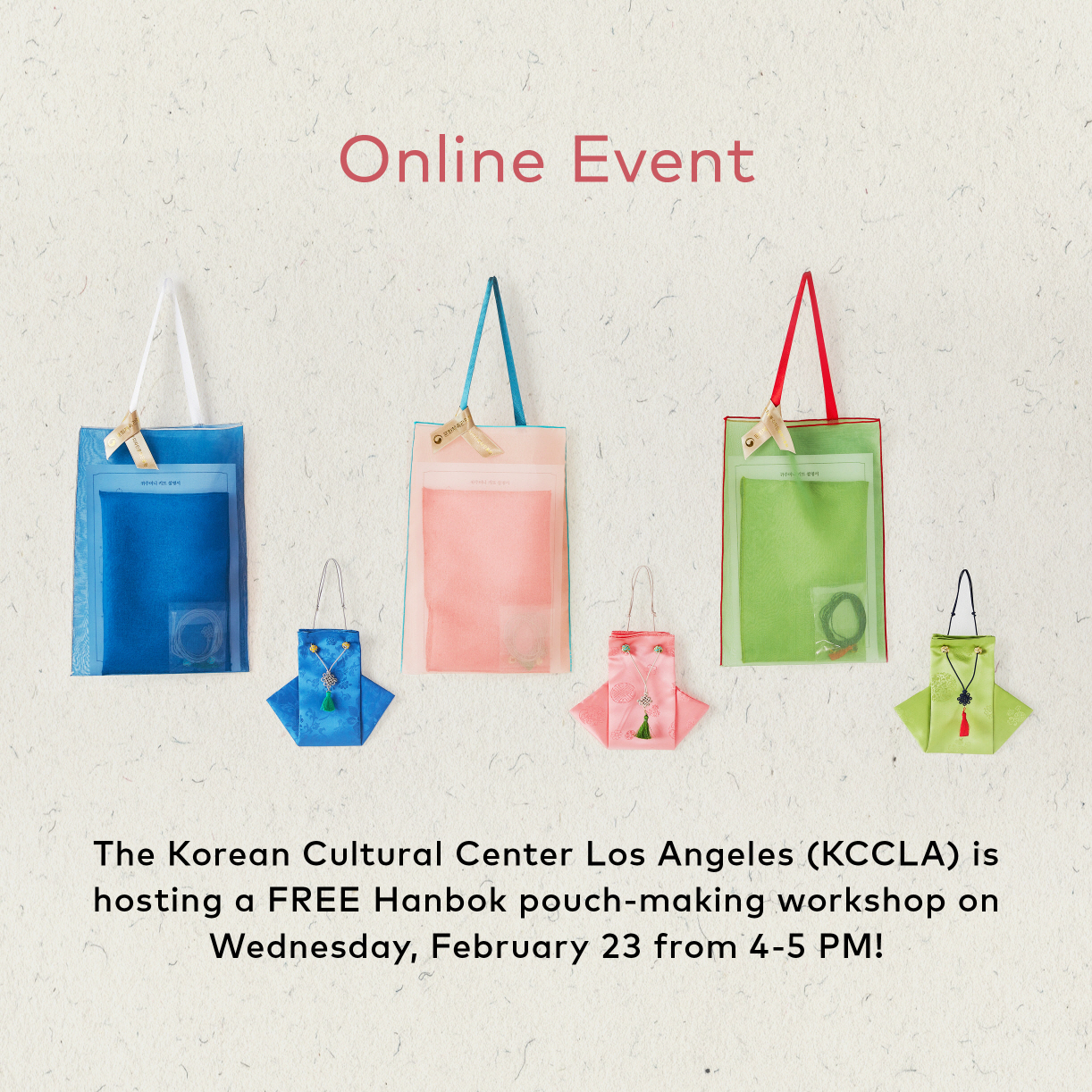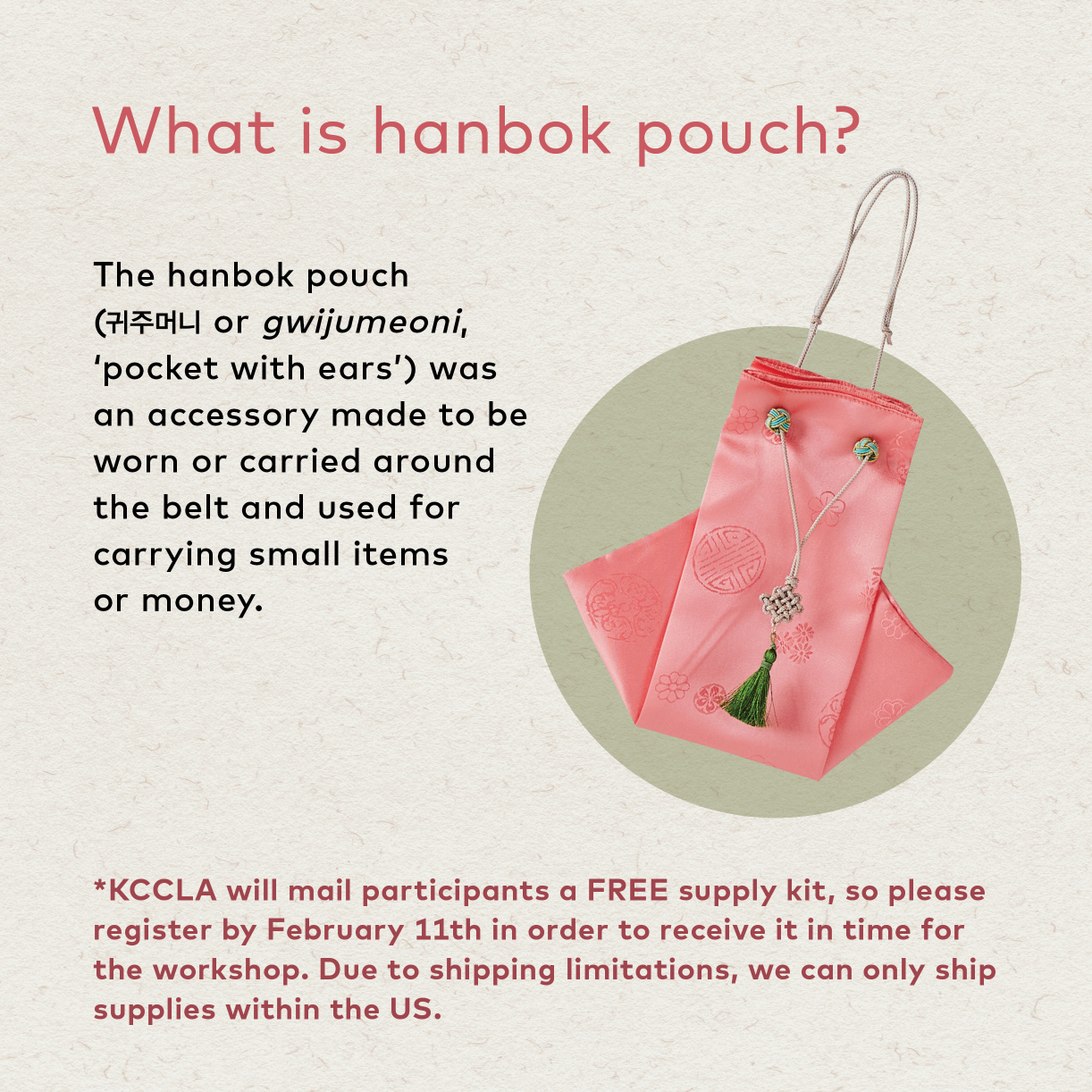 What is a hanbok pouch (Gwijumeoni)?
The hanbok pouch (귀주머니 or gwijumeoni, 'pocket with ears') was an accessory made to be worn or carried around the belt and used for carrying small items or money.
*KCCLA will mail participants a FREE supply kit, so please register by February 11th in order to receive it in time for the workshop. Due to shipping limitations, we can only ship supplies within the US.
*Korean Cultural Center Los Angeles is hosting 'Korean Culture Day' every month. The events will vary from exhibitions, workshops, movies, taekwondo performances, and many other cultural events.