Special Exhibition
The Phoenix Project: Continuing the Dialogue from 1992
- Exhibition Title: The Phoenix Project: Continuing the Dialogue from 1992
- Date: April 22(Fri) - May 20(Fri), 2022
- Opening Reception & Special Performance: Friday, April 22, 2022 at 6:00 PM - 9:00 PM
*Opening Reception Register:Opening Reception Register
- Artists Talk: May 6th (Fri), 2022 7:00 PM-9:00 PM
*Register:Artists Talk Registration
- Gallery Open Hour: Monday - Friday : 10:00AM - 5:00PM

- Location: KCCLA Art Gallery (2nd Floor) / 5505 Wilshire Blvd. Los Angeles, CA 90036
- Presenters: Korean Cultural Center Los Angeles(KCCLA), Black Artists in Los Angeles (BAILA), and the Korean Artists Association of Southern California (KAASC)
- More information: Tammy Cho at 323-936-3014
'The Phoenix Project' exhibition brings together 60 Korean American & African American artists in LA

The Korean Cultural Center Los Angeles (KCCLA), in partnership with Black Artists in Los Angeles (BAILA), and the Korean Artists Association of Southern California (KAASC), proudly presents the Special Exhibition "The Phoenix Project: Continuing the Dialogue from 1992" which will take place from April 22nd to May 20th at the Korean Cultural Center Art Gallery, located at 5505 Wilshire Blvd. Los Angeles, CA 90036. The performing artists Yeonwoon Seo & Choon Hee Park are partnering with H.E.Z.Y to create a special performance for the exhibition's opening reception.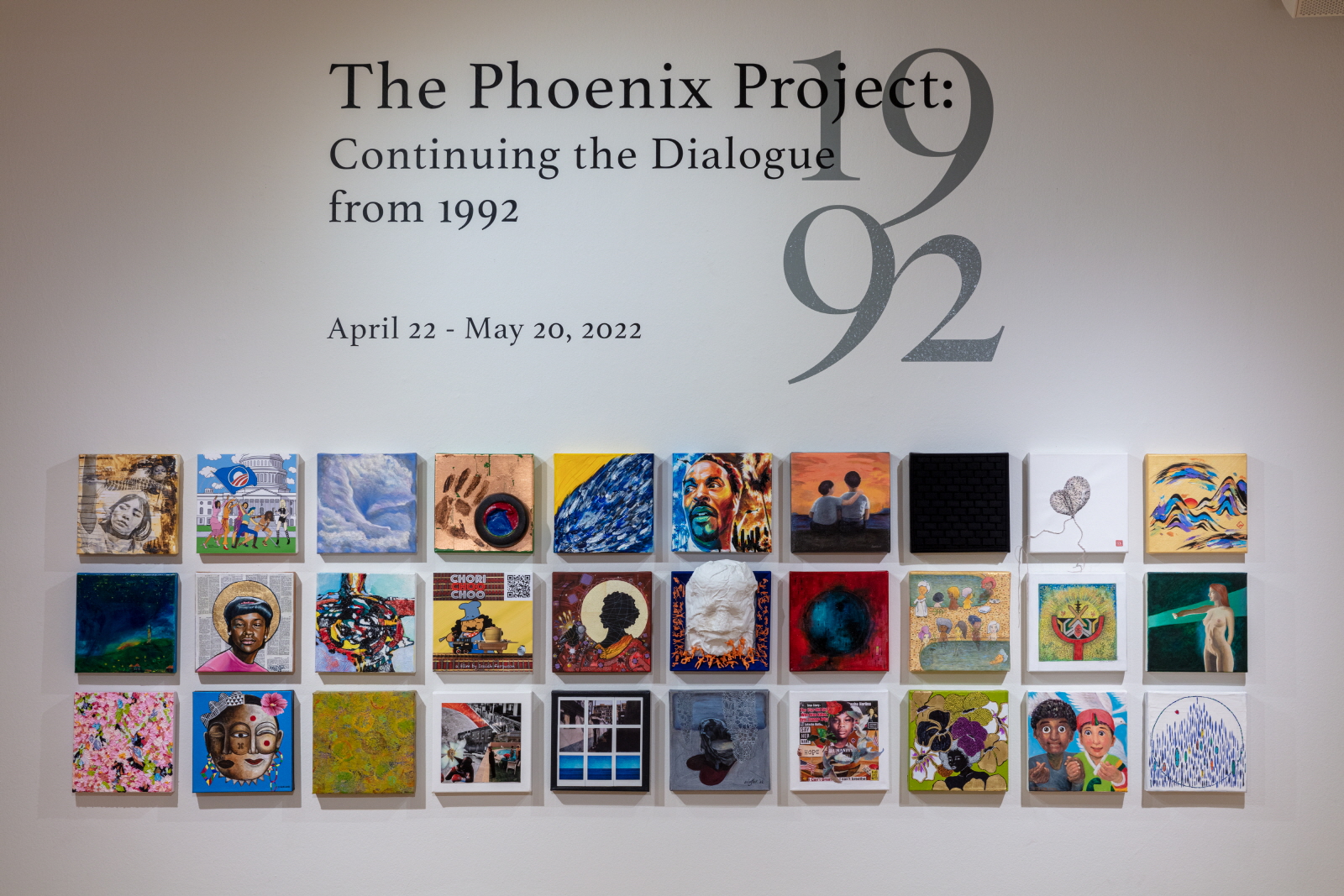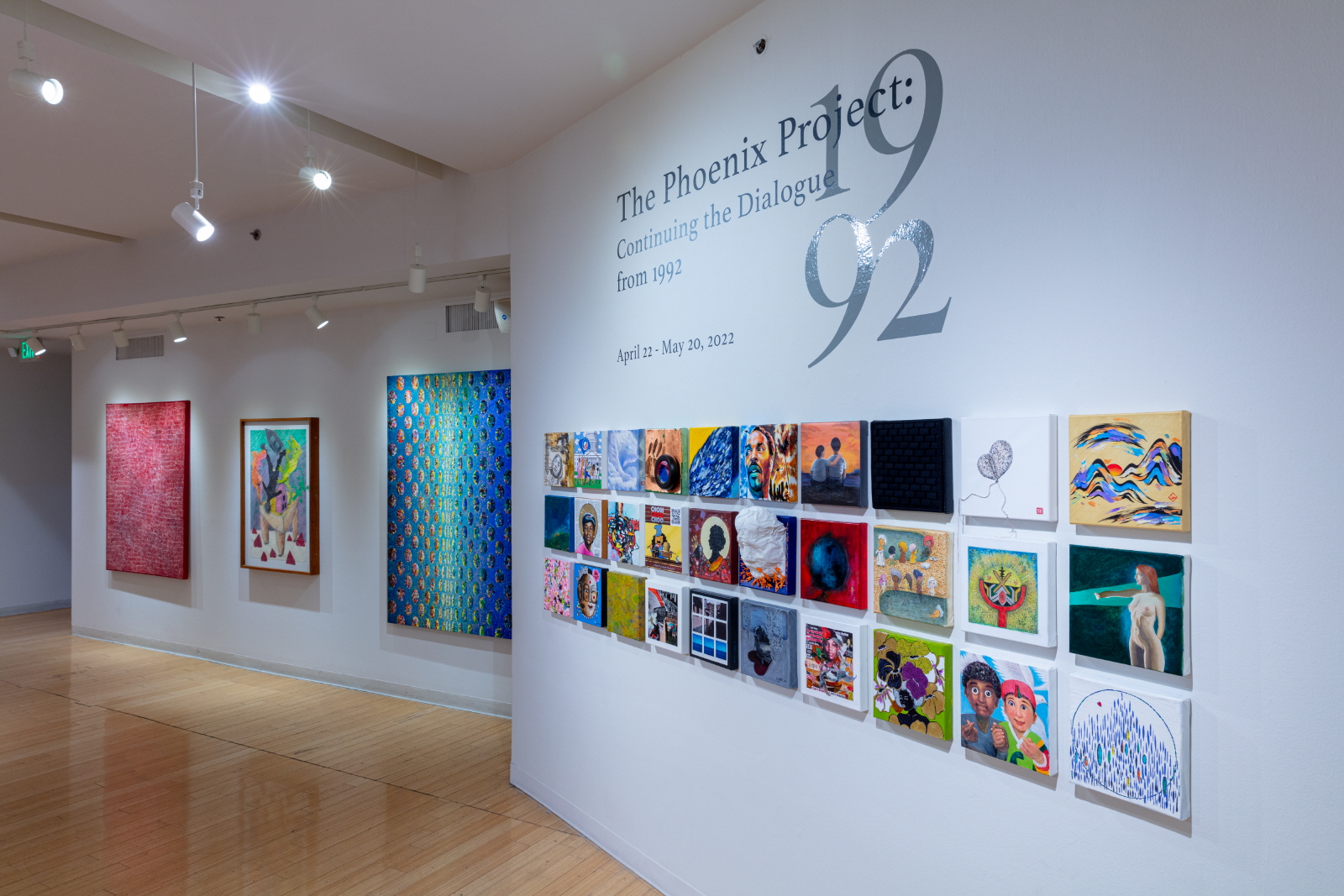 This exhibition focuses on continuing the dialogue between African American and Korean American artists related to the 1992 civil unrest in Los Angeles. Although they have experienced hardship and turbulence, through this collaborative exhibition, it is hoped that these two communities will continue to bridge the gaps that have divided them. Furthermore, this exhibition can serve as an opportunity to create cultural unity and deepen our understanding of each other, as artists and as people.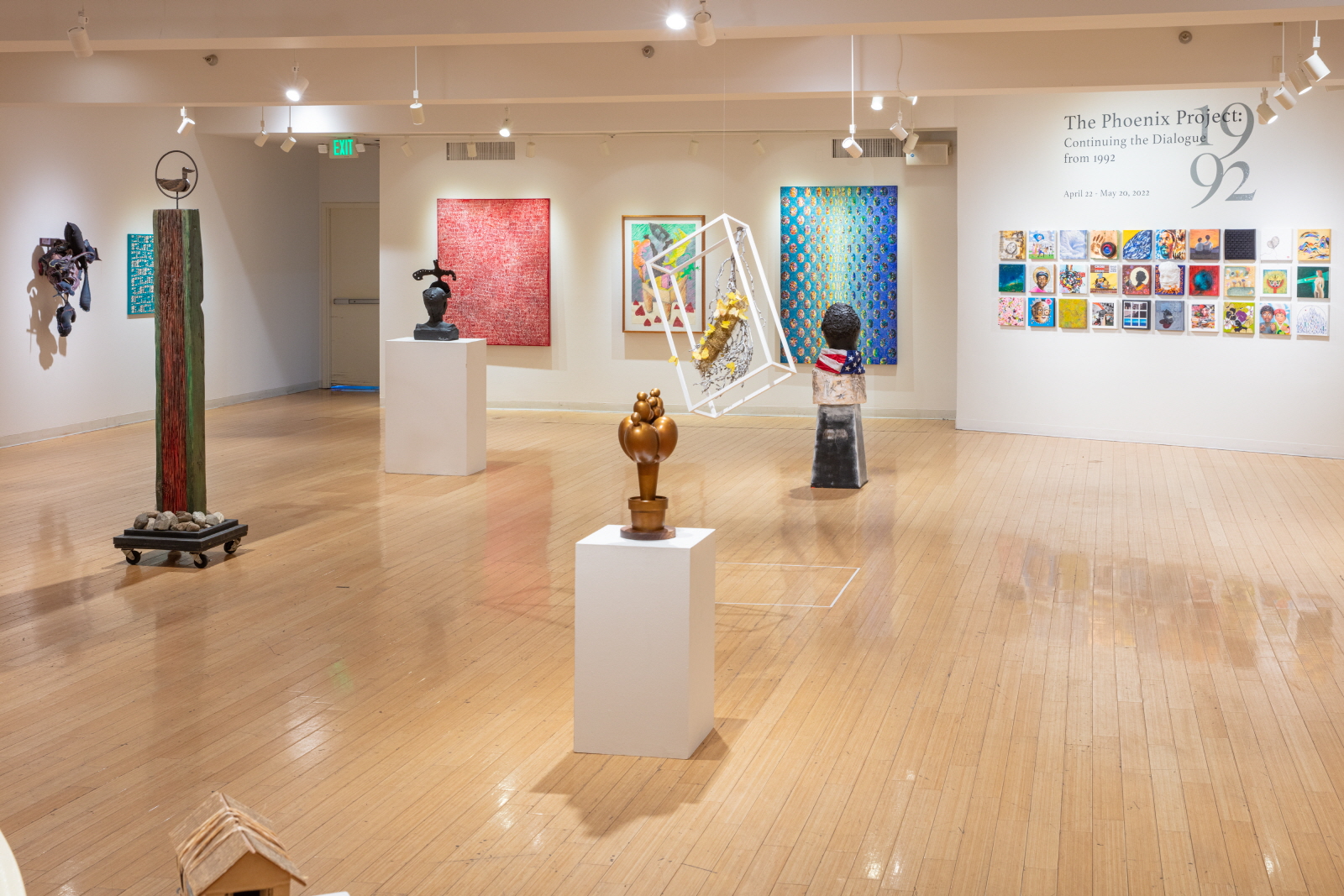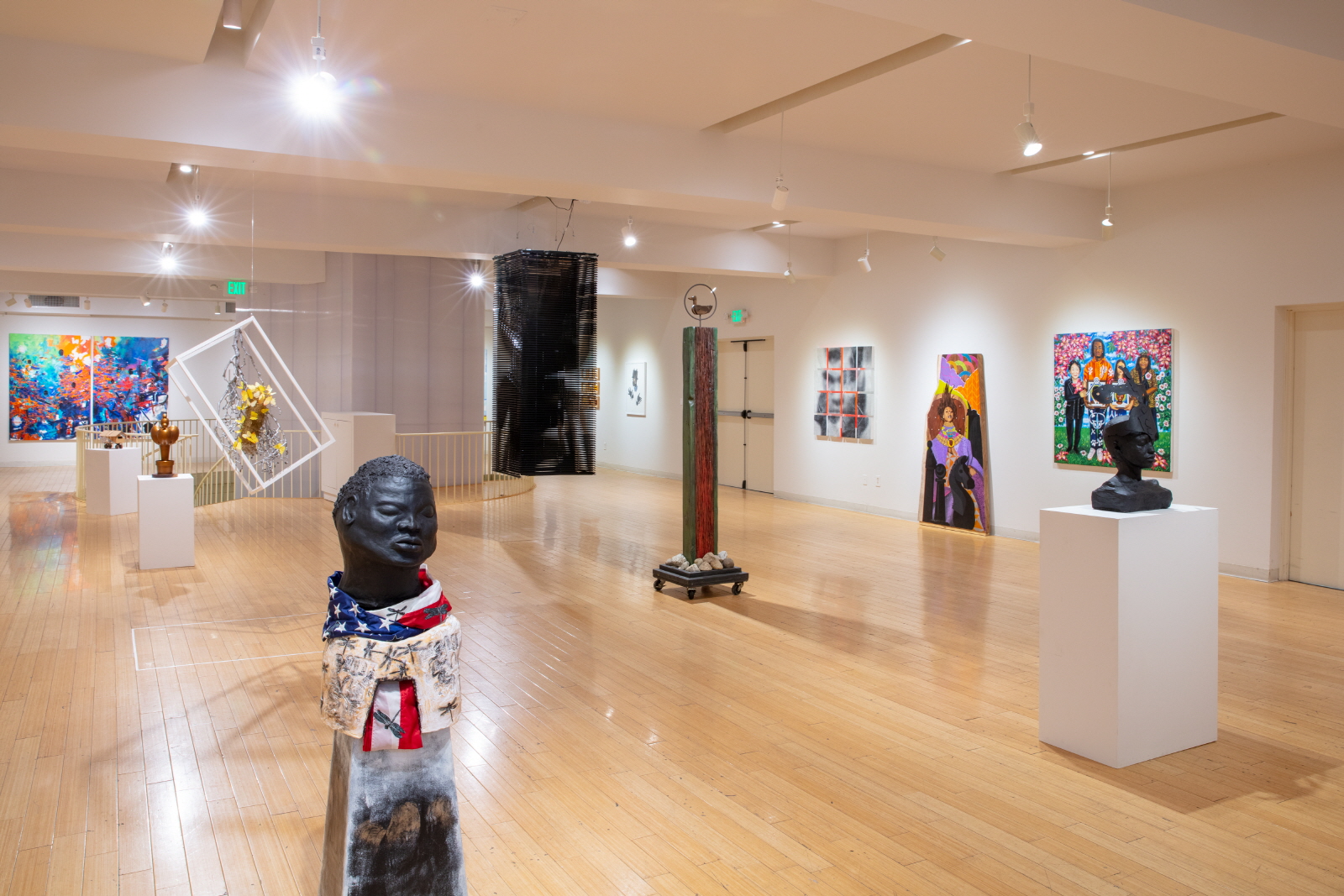 The exhibition, which runs through May 20, will present the individual artworks of 15 Korean American and 15 African American artists which collectively commemorate the 30th anniversary of the Los Angles uprising "4.29" (called Saigu in Korean). Along with 30 individual artworks, a collaborative mosaic piece, comprised of works by 15 artists from both communities will be on display.
A wide range of media is presented, including paintings, sculptures, photography, ceramics, and other various mixed-media installations. The "Collaboration mosaic" piece is designed to promote mutual understanding, dialogue, and communication between the artists and by extension, their respective communities.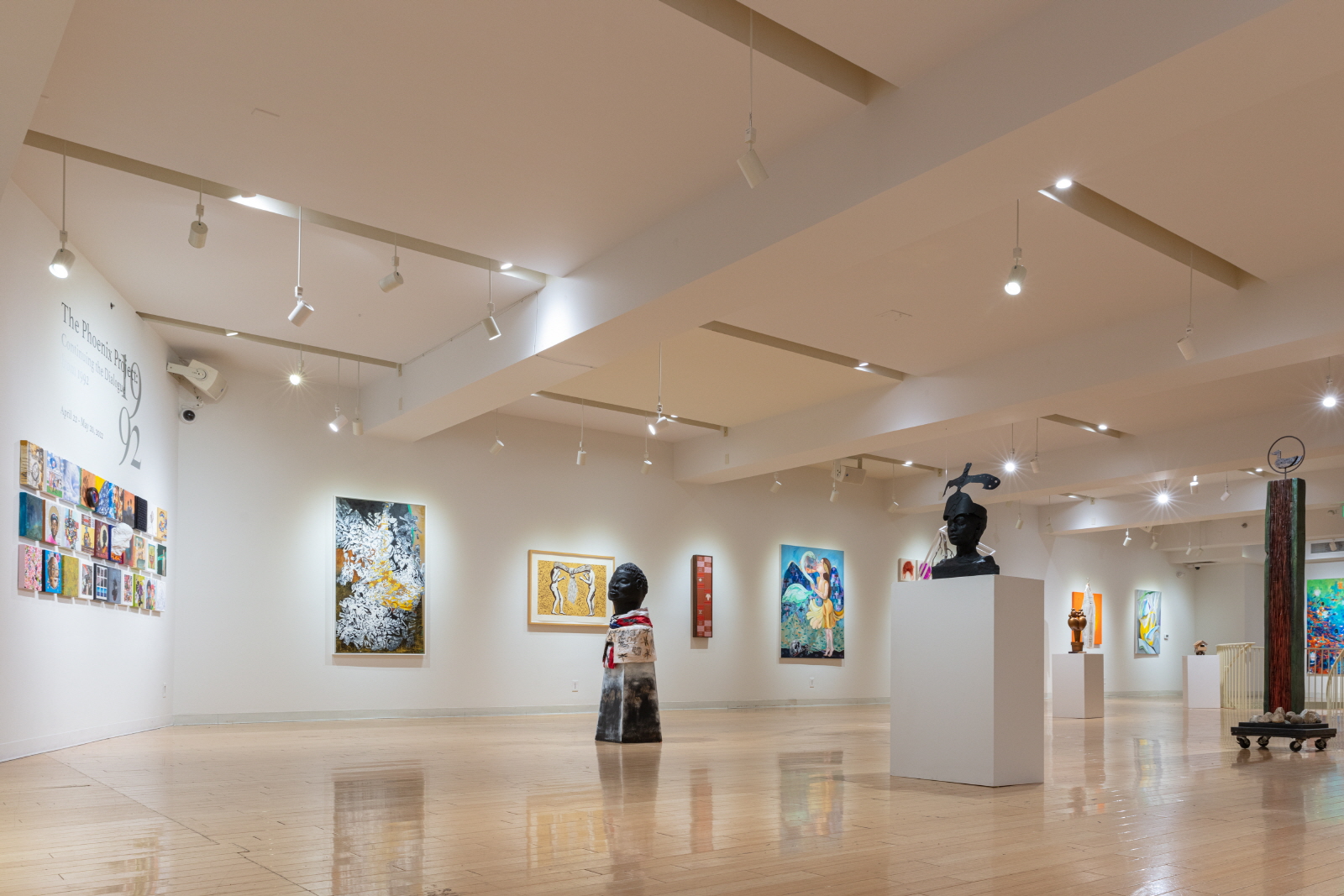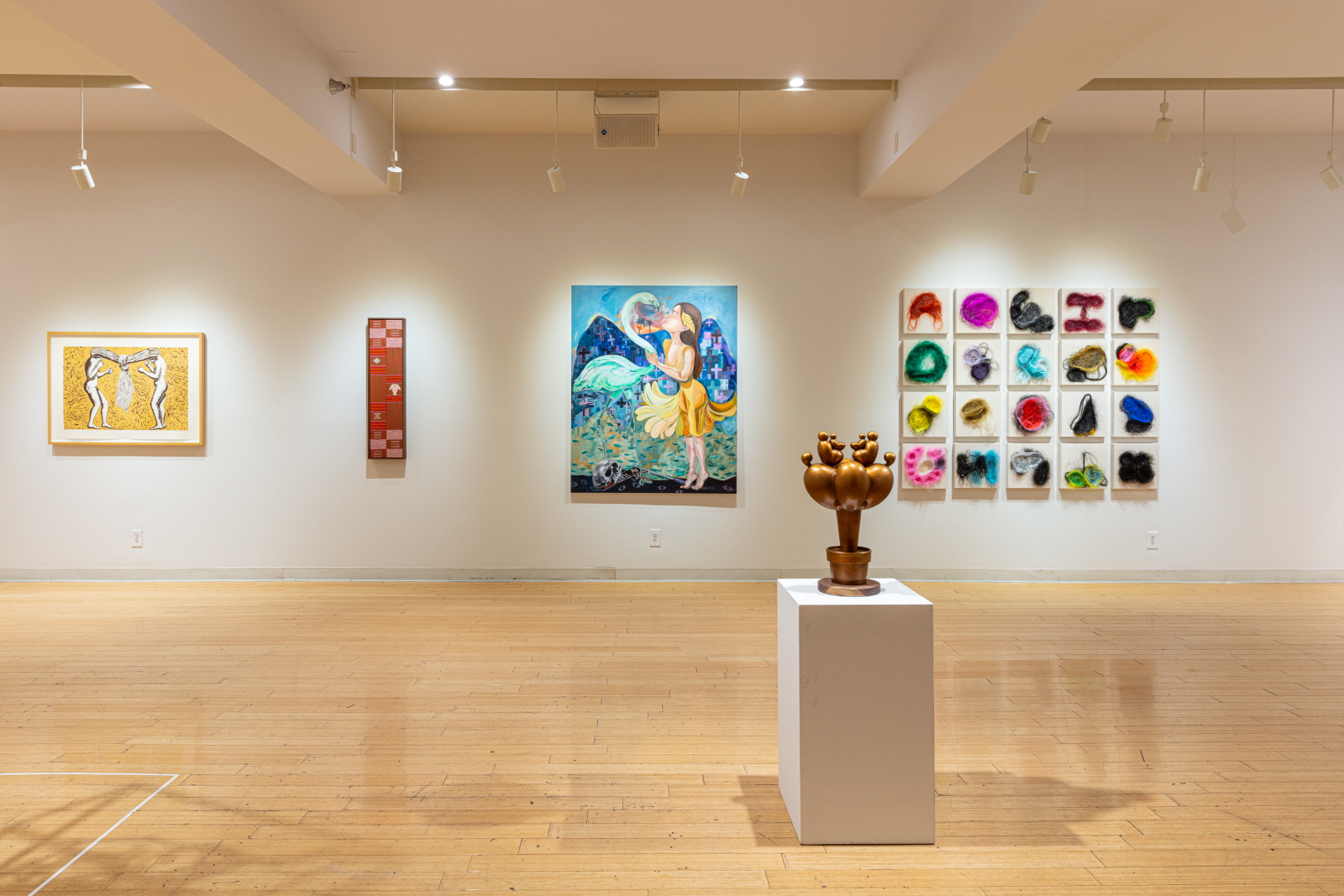 The free event is planned in conjunction with the Phoenix Project. An "Artists Talk" program is scheduled for Friday, May 6, from 7 to 9 p.m. Participating artists will discuss their collaborative experiences and works.
To provide a safe environment for visitors and staff, KCCLA has adhered to social distancing by limiting the number of people entering each viewing hour through an online reservation system and pre-safety procedures such as required to show proof of COVID-19 vaccination and kindly asking guests to put on face masks during their visit.

This exhibition is organized by the Korean Cultural Center, Los Angeles (KCCLA), Black Artists in Los Angeles (BAILA), and the Korean Artists Association of Southern California (KAASC), and curated by Mark Steven Greenfield, Chungmee Lee, Lili Bernard, Yun J Choi, Min Cho, and Tammy Cho.
The exhibition is open to the public and the show will run until May 20th, 2022.
Participating 60 Artists

Moses X. Ball / April Banks / Chelle Barbour / Sharon Barnes / Lili Bernard / Mark Broyard / Steven J. Brooks / Yrneh Gabon / Lavialle Campbell / Jane Chang / Jason Sahan Chang / Hyunsook Cho / Min Cho / Yun J. Choi / Kenturah Davis / Adrienne DeVine / Ingrid Elburg / Isaiah Ferguson / Mark Steven Greenfield / Okka Han / Zeal Harris / Han Na Hong (H.RED) / Marlon Ivory / David B. Jang / Miyoung Jeon / Eunsil Jeoung / In-ok Jeong / Buena Johnson / Sunhee Joo / Jessi Jumanji / Jongmoo Jun / Jinsil Kim / Somoon Kim / Sungil Kim /Yoonchung Park Kim / Yong Sik Kim / Chungmee Lee / Nakyung Lee / Robert Lee / Sam Sanghoon Lee / Talita Long / Michael Massenburg / Rosalind McGary / Rosalyn Myles / Dominique Moody / Kyoung Namkung / Ji Oh / Michelle Oh / Hairan Paik / Heysook Park / Swan Park / Duane Paul / Amber Perry / Alison Saar / Toni Scott / Esther Shim / Lisa Diane Wedgeworth / Wendell Wiggins / Stanley C. Wilson / Vincent Minsook Yang
Performing Artists
Yeonwoon Seo: Singer / Choon Hee Park: Drummer / H.E.Z.Y (aka Elias Ferguson): Rapper & Actor