ONLINE
Virtual Korean Movie Night "Beasts Clawing at Straws"
Date: Fri, Mar 26, 2021 - Fri, Apr 23, 2021
Time: 09:00AM - 05:00PM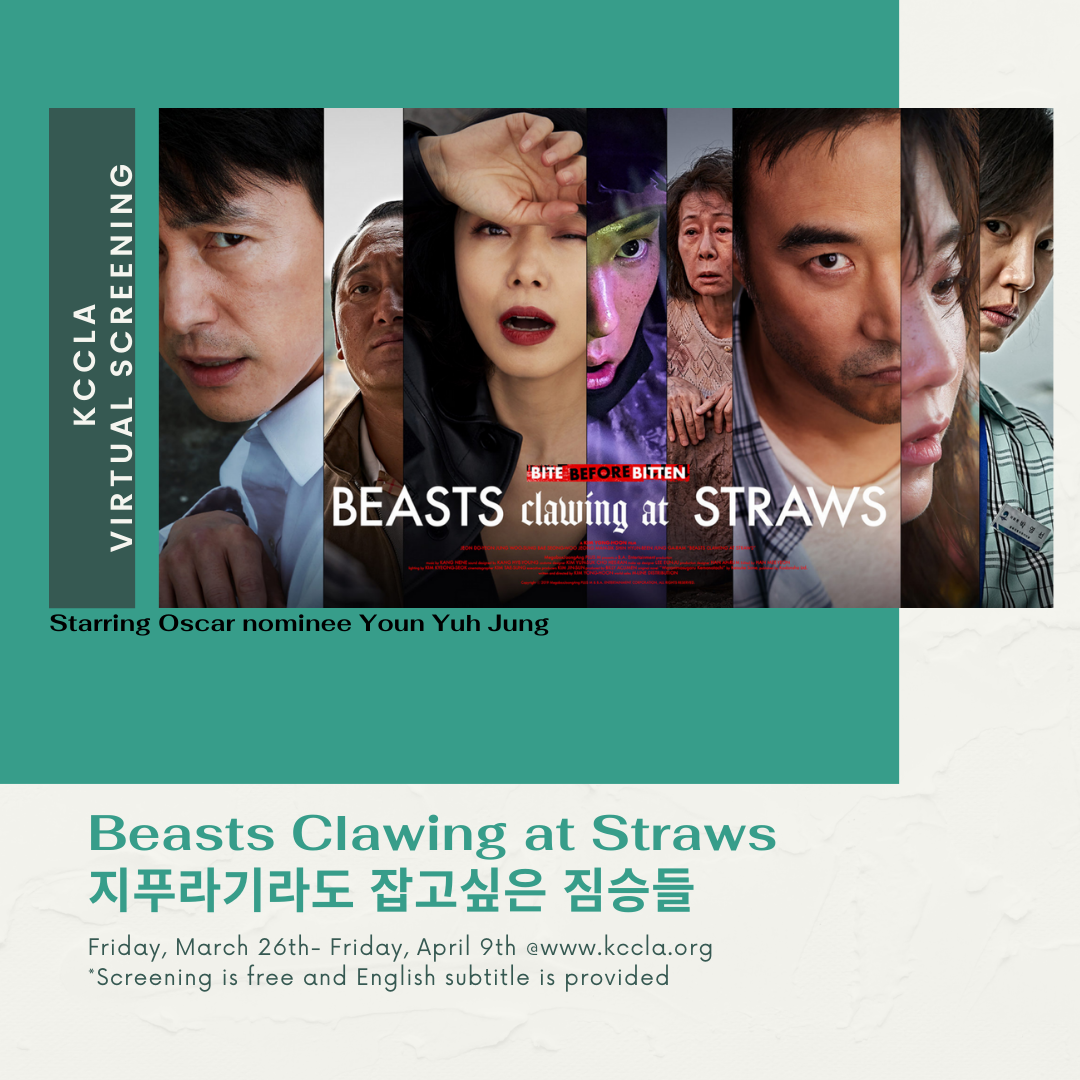 Director: Kim Yong-hoon
Cast: Jeon Do-yeon, Jung Woo-sung, Youn Yuh-jung, Bae Seong-woo
Genre: Thriller (R-rated)

Synopsis: Joong-man, stuck in a thankless job and forced to care for his ailing mother, finds a huge bag of money left in a sauna. Tae-young, a customs officer in debt to criminal Mr. Park, plots with one of Park's henchmen to run a lucrative scam on a "sucker" attempting to flee the country. Mi-ran, an escort with an abusive husband, finally sees a way out when one of her clients offers to murder him in exchange for a cut of his life insurance policy. The three characters all cross paths with dangerous people and get themselves into increasingly deeper trouble as they attempt to cheat their way towards the ultimate payout.